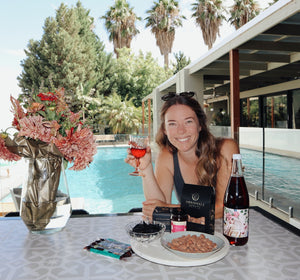 A word from Kim, Robinvale Estate founder and maker
I remember the olive groves and spending time with my parents frolicking through the trees from 5 years old. It was 1983, and the olive grove had already been planted 40 years earlier. As long as I'd been alive, I remembered the tall standing olive trees, and watching the seasons in the grove change from frosty winters to sweltering summers.
I watched my mother climb the ladder to pick the olives at the very top of the tree, always wondering what would become of that olive. Would it end up on our table on a grazing board or  would it be turned into an extra virgin olive oil that we'll dip our bread into? 
My father grew up in the Vibo Valentia region of Italy, moving to Melbourne in 1954. He came from a simple life in the hills of Italy, growing up with farming deep in his blood. Starting on the Mornington Peninsula growing apples and strawberries, my father eventually found his way to Robinvale, moving onto an historic olive grove.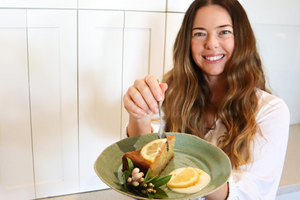 I remember growing up surviving on the citrus and olives that grew on our family farm, nurtured by the trailing grapes and fresh avocados. Parts of the historic olive grove still remain on the estate in Robinvale, but new plantings have replaced less profitable varieties. Now, we grow Kalamata, Manzanillo, Jumbo Kalamata, Corregiolla, and Koriniki olives.
The years have passed but I still feel the same wonder when I walk through the olive groves as I did as a 5 year old girl. And I still bring all that magic and passion for food into my food products, continuing the tradition and legacy of my mother and father.
I still work with my mother, Glenda, on the family farm in Robinvale. Together, we create our award winning range of salad dressings, Agrumato oils, and olive oils.