Olive growing and olive oil production were at the centre of the estate's success in the early days, but my passion for food creation didn't stop there. After marrying and having children, I decided to commit fully to the development of the Robinvale Estate brand and to work on developing new product lines. So while we have been producing olive oil and Agrumato oil for decades, we developed the Salad Dressings range in 2008. Following on from that in 2011, the Granoata range was developed. 

A passion for food that is healthy, tasty, and home-grown is what ignited my passion for the Robinvale Estate brand, and what inspired me to come back to my roots and continue this tradition. Despite the many changes that Robinvale Estate has undergone over the many decades it has been an olive grove, it has continued to be the home of family, passion, and staying together.

I am proud to be continuing the Robinvale Estate story with my family, and to be perpetuating the traditions that inspired me so much as a child. Our story is about more than just olives and and olive groves — it is about the magic that is created at the table and how this brings families together. We genuinely hope our foods inspire the same togetherness for other families as they do for ours!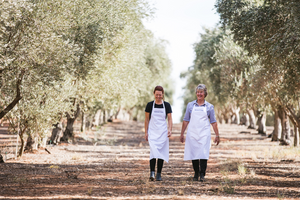 A family grove since 1946
Robinvale Estate has been an olive grove since 1946, and has been family owned and operated ever since then. Learn more about the history of the Robinvale Estate grove and how we came to be producers of fine olive oil.
Learn More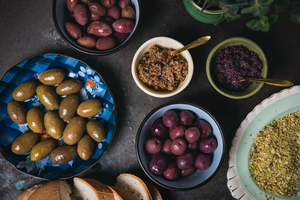 Our process; our guarantee
Our olives are all processed within 24 hours of harvest, giving all of our olive oil products the freshest, finest taste. Learn about the processes we use to transform our fresh produce into the delicious food products in our store.
Learn more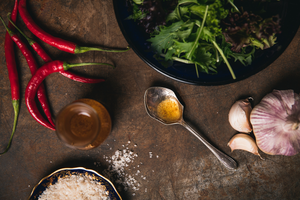 Our Promise
At Robinvale Estate, growing olives and producing olive oil and salad dressings are just a means to continue feeding our passion for cuisine, culture, and bringing people together. More than we love olives, we love food and the magical way that fine foods bring people together. 
Read more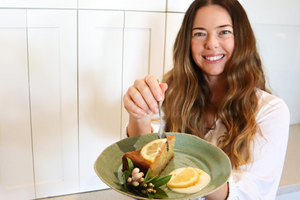 Carefully handcrafted by our founder Kim
Since Kim was a small girl she would spend her days exploring the grove with her three brothers. Inspired by family, food, and tradition, Kim is the proud maker of Robinvale Estate products. Click her to learn more about our founder, Kim.
meet Kim