Our Story, Our Process, Our Passion
Sourcing only the best quality ingredients from the family grove, Robinvale Estate was formed using deep rooted Italian traditions, a passion for cooking, and the ability to sometimes bend the rules on traditional recipes to create fun, zesty dishes that have you wanting more.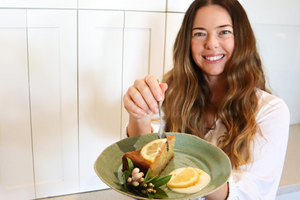 Carefully handcrafted by our founder Kim
Since Kim was a small girl she would spend her days exploring the grove with her three brothers.
Kim would admire how her mother Glenda handpicked the olives, who shared her passion for creating aromatic beautifully tasting dishes.
meet Kim