The Best Olive Oil Soap & Body Products Australia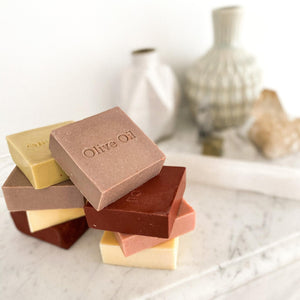 Apart from being an amazing health food and cooking oil, olives are also wonderful for the skin. The oil extracted from olives is rich in VItamin A, Vitamin E and Vitamin K, all of which are known to beautify, protect, and cleanse the skin. On top of this, olive oil has antioxidant and antibacterial properties, and can be used to combat sun damage, dry skin, and even protect the skin from infection.


Olive oil was one of the first vegetable oils used to make soap, and is still traditionally used in the Mediterranean today to make soap products for the hair and body. We continue that tradition with our very own home grown argumento oil olives in the range of olive oil body products you see below.


Our Olive Oil Body Products are great gifts for friends and family who prefer natural and unique beauty products, and who would like to step away from strong chemical soaps. Our soaps and lotions are all made right here at Robinvale Estate with natural, safe, and skin-loving ingredients.


Browse the range below to explore how olive oil can help your skin. And if you're shopping for a gift, be sure to browse our Gourmet Gift Box Hamper Collection as many of our hampers contain our olive oil body products.
Frequently Asked Questions