The Most Popular Salad Dressing In Australia, with Robinvale Estate
Any 2 for $35 or any 3 for $50
(discount applied at checkout)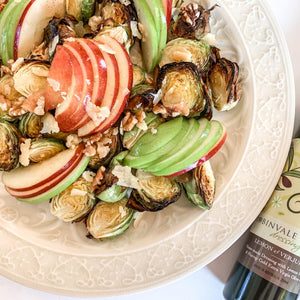 A salad can't be delicious without the freshest ingredients — and the same is true for a salad dressing. Robinvale Estate's superior homemade salad dressing collection contains a range of aromatic and zesty dressings to jazz up any kind of salad.


Robinvale Estate produces both classic flavour combinations, such as balsamic and honey soy, as well as out-of-the-box combinations that include verjuice.


We take the utmost pride when creating our salad dressings, using only the finest local ingredients and traditional preparation methods. All the olive oil in all of our salad dressings is pressed right here in Robinvale on our olive farms. All other ingredients are sourced locally so you can continue to make healthy meals at home.


Capturing the cosy taste of homemade is what we have tried to achieve with the Homemade Salad Dressing Collection. Fine, fresh ingredients that grandma would have used and aromas that make your mouth water. After all, what would a salad be without a salad dressing?


The Robinvale Estate Homemade Salad Dressing Collection contains something for everybody. The home cook and the professional chef can all enjoy a taste of Robinvale, adding zest to their home meals or serving up their customers only the finest ingredients.


As well as being sold individually, our salad dressings are also available in gift baskets and food hampers. Check out our range of gift baskets here.
Browse the range of salad dressings below.
Frequently Asked Questions