Australian Fig, Strawberry & Orange Jams & Pastes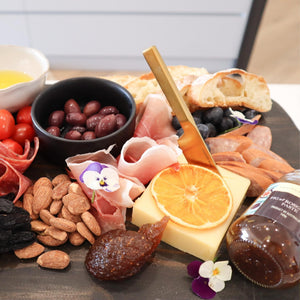 Robinvale Estate's Gourmet Jams & Pastes take you straight back to grandma's kitchen, where the flavours and aromas of the season are always being transformed into a delicious jam or paste. All of our gourmet jams and pastes are handmade right here at our estate in Robinvale, just like grandma used to make them.
Our collection contains a range of traditional flavoured jams and pastes, such as Strawberry Jam, but also less traditional recipes such as Fig & Rosemary Paste. There's something for everybody and every kind of palate in our Gourmet Jams & Pastes Collection. 
Our Gourmet Jams & Pastes are delicious as a simple treat, or as an addition to a grazing board or cheese platter. The sweet-savoury flavours are perfect in combination with cheeses, fruits, and salads. Alternatively, creative kitchen connoisseurs can use these jams and pastes in the preparation of glazes and marinades.
These Gourmet Jams & Pastes make a great addition to gift hampers and boxes, and are also available in a number of our own premade Gourmet Gift Box Hampers. Explore the range below for the farm fresh tastes of Robinvale Estate.
Frequently Asked Questions